Valleys Eye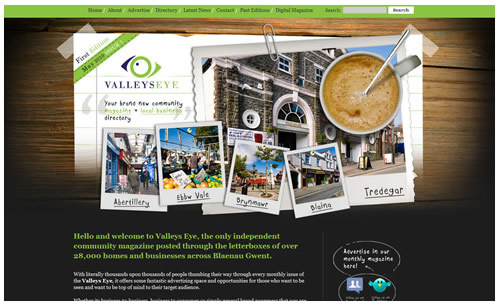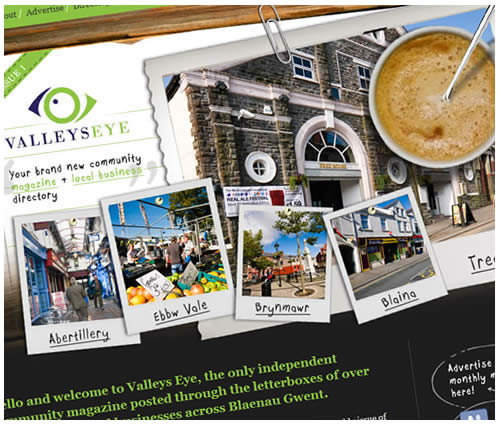 Valleys eye contacted us for a complete new look to the new company. The company was setting up a brand new community magazine which was to be distributed throughout Blaenau Gwent providing adverts and editorial about the community's. They firstly needed a new brand which we at Solus created for them, the idea behind the logo was to illustrate a eye overlooking the boroughs. They also needed to have a website which they could upload advertisers details, logos and images as a form of directory.
The solution was to create a simple CMS which would allow the client to update all areas of the site including pages, content, directory listings and PDF documentation, there was also an area provided so that the client could link a Virtual Brochure each month for the new magazine editions.
The overall results were overwhelming for the client.
Latest projects.










Client Testimonial

"We employed Solus because of their great reputation of the level of work and support they provided for their clients. We here at valleys eye are absolutely delighted about the overall result of the branding and website and cannot thank the lads at Solus enough for all their efforts with this project."
Lee Stanley - Editor
www.valleyseye.co.uk
Blog updates
How People Are Signing In Across the Web
Identity management provider Janrain has just released its latest usage study detailing what social networks and services people use to sign in and share activities across the web. View More
TV Guide Gets a Slick New iPad App
The application features television listings, the latest news from TVGuide.com, video clips and episode sneak peeks. View More