Cerrig Craft Memorials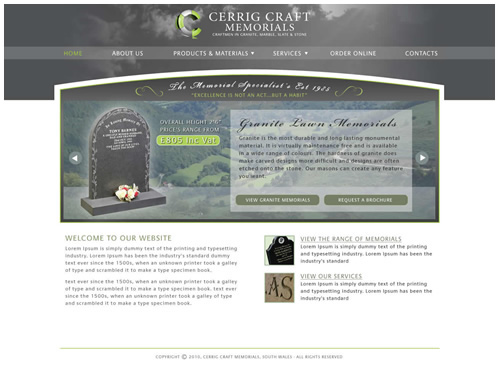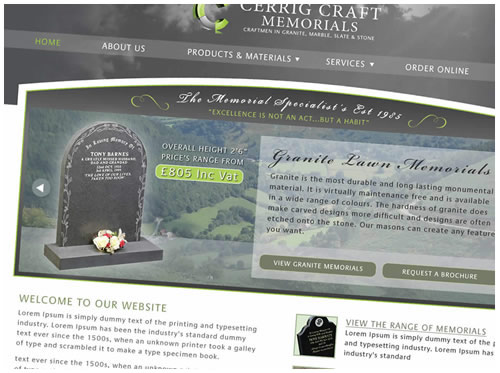 The client came to us with a brief which described how they wanted the site to look and also how the site would function. The brief also included having the ability to sell their memorial products online throughout the uk and to be able to update the site through a in house administrator.
Our solution was to provide them with a simple CMS which would allow them to add, edit and delete pages and also take full control of stock level and their product catalogue. We also provided them with a safe and secure payment transaction from the initial sale and payment gateway to the end merchant provider of the client's choice.
We host the site on our dedicated server and also provide a full support service for the client.
Latest projects.










Blog updates
How People Are Signing In Across the Web
Identity management provider Janrain has just released its latest usage study detailing what social networks and services people use to sign in and share activities across the web. View More
TV Guide Gets a Slick New iPad App
The application features television listings, the latest news from TVGuide.com, video clips and episode sneak peeks. View More