First Class Envalopes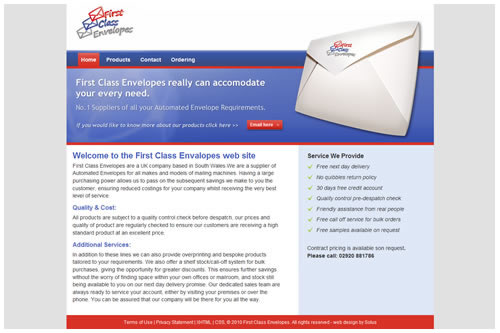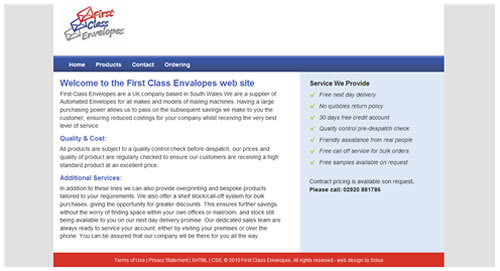 The client came to us with a logo design already in place, our job was to work with the logo and brand colours to produce a 4-5 page static website. There was a little bit of development work done on the products page as the client requested having a product list that changed when a product was selected to show a different description and product code.
Hosting was also provided for the First Class Envelopes website by ourselves on our own dedicated host.
Latest projects.










Client Testimonial

"I asked Solus to provide for me a 4-5 page website where I could have all information about my business and how to contact me. I also wanted to add a products page to the site which came out beautifully. I am so pleased with the results of my website and I will be recommending Solus's services to everyone "
Michelle
www.firstclassenvelopes.co.uk
Blog updates
How People Are Signing In Across the Web
Identity management provider Janrain has just released its latest usage study detailing what social networks and services people use to sign in and share activities across the web. View More
TV Guide Gets a Slick New iPad App
The application features television listings, the latest news from TVGuide.com, video clips and episode sneak peeks. View More